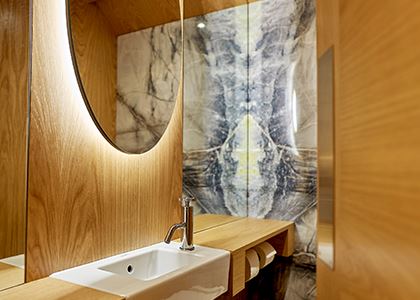 OUR CLEANING GUIDELINES
Let's face it, life recently has been filled with highs and lows. Staying in a hotel before the Coronavirus pandemic once felt like a luxury and an adventure however, we understand that for many of us it now creates stress, anxiety and concern.
Similar to the changes you have made at home and in your daily lives, we have followed suit at Market Street hotel. Our belief is that the actions we take help eliminate any potential worries and reignite the excitement and joy of a break away in exceptional surroundings.
You can read how we're keeping our hotel clean and you safe below, and please don't hesitate to reach out if you have any questions. We're always here for you.
IN GENERAL
Our highest priority is to keep everyone safe. Our teams are trained to strictly follow health and safety guidelines from the UK and Scottish governments. Our Managers and our hotel teams are there to aid everyone in following these guidelines.
We are frequently cleaning and sanitising our high traffic public spaces, including our front desk, lifts, public bathrooms, dining surfaces and seating areas.
We have hand sanitiser ready for you at our entrance and key spots around the hotel.
We are now cashless, accepting credit card payments only.
We try to have as little of close contact with our guests as possible to keep everyone safe, and we ask you to please adhere to the social distancing measures to do the same.
Please only ride our lifts with people you are rooming with.
If you have a cough, fever or symptoms of COVID-19, please stay at home. If you are staying with us and experiencing symptoms, please stay in your room and call reception. We will call a doctor to give advice.
Wash hands frequently in accordance with government guidelines (we surely will) and use available sanitizing stations.
Face coverings for guests and staff are still mandatory in Scotland when entering and moving around the hotel.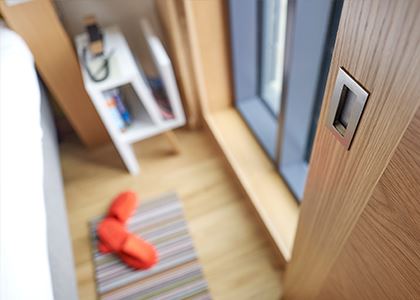 OUR ROOMS
Our rooms are extra thoroughly cleaned and sanitised before each guest's arrival. Once you've checked in, we won't bother you. Rooms will only be serviced upon request by our trained staff. If you have any requests, please inform our reception team by 10am.
Removal of high-touch amenities (magazine, pens, notepads, etc.) from rooms. These items are available upon request from the front desk.
If you have any questions about your room, please do not hesitate to contact us.
FOOD AND DRINK
Reservations are necessary in the lounge and can be done via our website or by telephone, the regular cancellation conditions apply. If this slips your mind, please do feel free to ask us to make you a reservation and we will endeavour to do so.
Reservations are for 1 hour and 45 minutes by default, if you would like to extend this, do let us know and we will try our best to accommodate your request.
Before entering the Nor' Loft, please sanitise your hands at the station and scan our Test and Protect QR code..
All guests must be seated at a table and will be seated by our team.
Our team will be taking extra protective measures to ensure your safety based on local government regulations.
We are now cashless, accepting card payments only.
We clean objects in the lounge that we touch on a frequent basis. If you feel like you need an extra round of cleaning to feel more comfortable, please let us know.
OUR TEAM
All our employees are trained in the above measures.
There is no physical contact with the guests or the guest's property. We ask the employees to address each other and our guests if this will ever be forgotten.
The staff areas have been adapted and the workplaces are also amended in such a way that distance is guaranteed.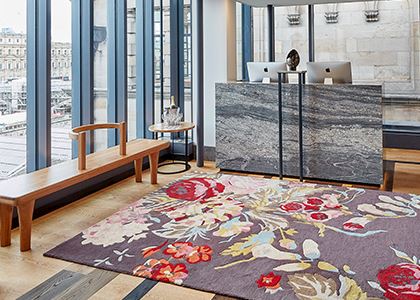 EDINBURGH AND
THE LOCAL AREA
Our local heroes are still on hand to help you connect with our beautiful city in a meaningful and memorable way.
Wanting to keep your distance, Edinburgh has an abundance of green spaces to explore. During lockdown, we re-connected with our beautiful city whilst taking our daily exercise, just ask and we will point you in the right direction.
Welcome back
Although there will be some noticeable changes during your next stay, we assure you that the hotel staples – clean, spacious rooms, incredible views and our smiling local heroes will be there waiting for you when you return.
We look forward to welcoming you back to Market Street hotel (even if it is from behind a face covering)!